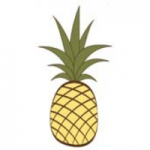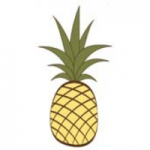 Let Southern Hospitality Catering perfect your next holiday or seasonal gathering. We are ready year-round for stress-free Thanksgiving dinners, holiday celebrations and open houses, debutante receptions, parade parties and Queens' suppers, Spring crawfish boils, post festival barbecues, picnics, homecoming, and graduation celebrations.
Hospitality is always in season.
Leave the cooking to us this Holiday season!
Southern Hospitality will plan a joyful holiday celebration for you.   We can provide all the trimmings delivered by a full service staff for a cocktail party or you can pick up gourmet-to-go for an intimate family gathering. Call us today to plan your menu.
Below are just a few of our well-received specialties. We will customize menus based on client preferences.
Crawfish Brioche spicy Cajun crawfish gourmet grilled cheese sandwich
Shrimp Remoulade served in a phyllo cup
Asian Seared Tuna with citrus aioli, seaweed salad and tobiko caviar, served on an Asian spoon
Crescent City Steak Bites roasted ribeyeof beef atop creamed spinach baguette with horseradish onion slaw
Smoked Chicken & Andouille Gumbo Sampler New Orleans style gumbo served in petite gumbo pots with mini spoons
Vegetable Samosas roasted vegetables and spices wrapped in flaky pastry with a red curry dipping sauce
Petite BBQ Shrimp Cheese Cake Bites with scorched green onion aioli
Brie en Croute with a cranberry chutney filling served with assorted thins
Havarti Praline sliced, layered and topped with a melted praline pecan topping, served with ginger snaps
Prosciutto Wrapped & Roasted Shrimp with a Crystal orange glaze presented on bamboo skewers
Thai Style Side of Salmon roasted with a Thai barbeque glaze, ginger and cilantro, served with housemade sesame wasabi wafers
Holiday Salad mixed greens, candied pecans, sun-dried cranberries, brie, honey balsamic dressing
Grilled Vegetable Medley freshest vegetables of the season, balsamic vinegars, herb marinated
Wild Mushroom Bisque roasted Louisiana mushroom based cream soup with fresh herbs
Cream of Mirliton Soup with Gulf shrimp
Crab Cakes with a blonde remoulade sauce on the side 
Barbeque Shrimp & Southern Style Grits served in a stemless martini glass and cooked on site by a uniformed chef
Grilled and Roasted Whole Tenderloin of Beef cooked to client's preference and presented sliced with cocktail rolls, horseradish and marchand de vin
Beef Debris served over herb mashed potatoes
Pan Seared Duck Breast with a wild mushroom sauce
Assorted Petite Desserts
~ Spiced Pumpkin Cupcakes with nutmeg, cream cheese filling and toasted sunflower seeds
~ Peppermint Brownies with chunky peppermint icing
~ Lemon Squares with chopped candied ginger
~ Red Velvet Cupcakes
~ Petite Pecan Pies
~ Candied Caramel Apple Tart topped with candied walnut
White Chocolate and Peppermint Bark 
Milk Chocolate, Creamy Marshmallow and Fig Bark
Dark Chocolate, Sundried Cherry and Pistacchio Bark
Black Forest Cannolis with a  chocolate cherry filling 
Croquemboche 
Traditional Oven Roasted Turkey roasted in olive oil, sea salt & sage
Fried Turkey Cajun injected, herb rubbed and deep fried in peanut oil
Pork Loin roasted garlic & rosemary marinade, grilled & roasted
Louisiana Style Turducken deboned chicken stuffed into a deboned duck which is in turn stuffed into a deboned turkey stuffed with andouille& cornbread stuffing
Bourbon Honey Glazed Ham with holiday spices
Prime Rib garlic rosemary rub, slow roasted with pan au jus (minimum serving for 15 guests)
Beef Tenderloin shallot thyme marinade, fire roasted with mushroom au jus
Traditional Cornbread Stuffing
Oyster Dressing with fresh herbs and French bread
Shrimp and Mirliton Dressing with brioche
Andouille and Cornbread Dressing 
Crawfish Cornbread Dressing
Garden Green Beans with sauteed crimini mushrooms & red onions
Baby Spinach and Gruyere Souffle
Baby Artichoke Gratinee
Creamed Spinach with Pecorino cheese
Brussel Sprouts with nut brown butter
Creamy Root Vegetable Mash parsnips, celery root, yams and Yukon potatoes
Honey Glazed Carrots
Roasted Fall Vegetables carrots, parsnips, turnips and onions, roasted with sea salt, olive oil & pomegranate
Traditional Mashed Potatoes Yukon potatoes finished with sour cream & butter
Roasted Garlic Mashed Potatoes
Oven Roasted Potatoes with fresh thyme & rosemary
Duo of Sweet Potato and Yukon Potato Mash
Sweet Potato Casserole smashed sweet potatoes & farm eggs with candied pecan topping
Traditional Pan Gravy
Giblet Gravy
Cranberry Chutney
Rolls with Butter
Below are just a few of our well-received specialties. We will customize menus based on client preferences.
Crawfish Brioche spicy Cajun crawfish gourmet grilled cheese sandwiches
Petite Crabcake served with lemon aioli
New Orleans BBQ Shrimp Cheesecake Bites presented on crostini
West Indies Crab Salad lump crab, avocado, cilantro and citrus in a crisp housemade tortilla shell 
Prosciutto Wrapped Shrimp with a Crystal orange glaze
Assortment of Tea Sandwiches
~ Spinach and Bacon
~ Cucumber and Dill
~ Shrimp Salad
~ Turkey and Cranberry
~ Curried Chicken Salad
Assortment of Petite Desserts
~ Bananas Foster Cupcakes
~ Pecan Tarts 
~ Lemon Squares
~ Chocolate Eclairs

Parade Goers Breakfast Buffet
Traditional Scrambled Eggs with cheese and green onions
Spiral Cut Honey Glazed Ham glazed with honey, brown sugar and spices
Smoked Salmon and Bagels smoked salmon rosettes with traditonal sized bagels, cream cheese, chopped hard boiled eggs, red onions and capers
Bacon, Egg & Cheese Biscuits
Trio of Louisiana Sausages Smoked, Alligator, Crawfish & Green Onion
Hot Buttermilk Biscuits with whipped butter and preserves
Assortment of Fresh Fruits freshest of the season, served with a tropical fruit curd
Blood Mary Bar served with spicy beans, okra, olives and bacon
Charcuterie Board salami, prosciutto, cornishons, cured Italian meats and caprese skewers served with locally baked Italian breads
Marinated Duck Breast wrapped in Applewood smoked bacon, fire roasted and finished with a honey Crystal reduction
Marinated Beef Tenderloin grilled over an open flame and cooked to perfection, presented pre-sliced with horseradish, herbed mayonnaise and dijon mustard, served with assorted rolls
Crawfish Etoufee dark roux, Holy Trinity of vegetables and Cajun seasonings, served with Louisiana popcorn rice
Jambalaya brown jambalaya sauteed with the Holy Trinity of onions, green peppers & celery, with seafood or smoked chicken & sausage
Cajun Dirty Rice long grain rice with Holy Trinity of onions, green peppers & celery, chicken livers, ground beef & ground pork sausage
Shrimp & Crawfish Mac & Cheese with a spicy creamy sauce topped with a panko asiago crust
Grilled Chicken & Tasso Pasta with bowtie pasta, roasted artichoke hearts, grape tomatoes, green onions and basil pesto chardonnay sauce
Grilled Vegetable Display freshest vegetables of the season, balsamic vinegars and herb marinated
Assortment of Petite Desserts
~ Lemon Bars
~ Bananas Foster Cupcakes
~ Pecan Tarts
~ Chocolate Doberge Squares
Perfect for any large gathering!
Peak crawfish season is from early March thru June or July. Crawfish are available year round although the price is much higher in the winter months.
Below are just a few of our well-received specialties. We will customize menus based on client preferences.
Traditional Louisiana Crawfish Boil
Crawfish boiled with Sausage, Artichoke, Corn, Potatoes, Garlic, Onions, Lemons and Celery, spices
New Orleans Salad, mixed greens, spicy pecans, sliced Granny Smith apples, blue cheese, champagne vinaigrette dressing
We can add:
Spicy Boiled Shrimp
Chicken and Sausage Gumbo
Seafood Gumbo
Shrimp or Crawfish Étouffée
Southern Cole Slaw
Traditional Chicken & Andouille Sausage Jambalaya
Traditional French Bread Pudding, homemade French bread cut into cubes and saturated with a mixture of milk, eggs, sugar, vanilla and spices. Oven Baked, topped with a Praline sauce.
French Bread
Southern Hospitality will provide tables with a red checkered plastic table cloths and a miniature pirogue for the presentation of the crawfish. Also provided are cardboard crawfish trays.
Festive catering for any season
We offer a full line of premium and call brand beverages.
Full Service Open Bar
Open Bar with choice of Premium or Call Brand Liquor: Scotch, Bourbon, Vodka, Gin, Rum, Dry Vermouth, Red & White Wines, Light and Regular Bottled Beer, Coke, Diet Coke, Sprite, Tonic, Orange Juice, Cranberry Juice, Sour Mix, Spring Water, Bloody Mary Mix, Ice, Ice Chests, Beverage Napkins and Bar Fruit.
Beer and Wine:
Imported and Domestic Bottled Beers, Red & White Wines, Assorted Soft Drinks, Ice, Ice Chests and Beverage Napkins.
Mixers:
Mixers and Set-Ups Only with Coke, Diet Coke, Sprite, Tonic, Soda, Orange Juice, Cranberry Juice, Spring Water, Sour Mix, Bloody Mary Mix, Dry Vermouth, Ice, Ice Chests, Beverage Napkins and Bar Fruit.
Custom cocktails:
Let us create a signature cocktail or mocktail for your event.
Beverages for all occasions:
Assorted Soft Drinks, Sports Drinks, Juices, Bottled Water, Ice, Ice Chests, Beverage Napkins.
Bartenders and Wait Staff available for all events.
Thank you! The crawfish boil was a success! -Marian & John D.
Wow! Epic! The crawfish were amazing! Spices as always were fantastic. 150 people. 4 big pots of jambalaya were gone in just over an hour. Crawfish lasted til the end but all was eaten. It was a fantastic party. Thank you so much! -Colin W. (California)
Hi Robin and John: Thank you for everything! The crawfish boil was great. Everyone had a wonderful time and they are already asking about next year's boil. Have a great day. Thanks! -Anthony L. (New York)
Thanks, John. The mudbugs were great! This year we celebrated our oldest daughter's high school graduation with the boil & turned many Yankee high school girls onto crawfish with your help. As always – thanks for your superb service! -Mary & Tony L. (Connecticut)