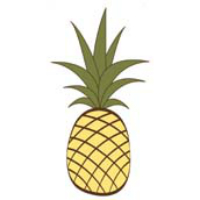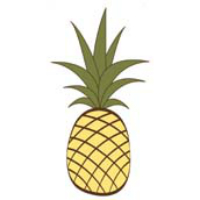 Outstanding hospitality for a small dinner party or a large reception, in your home or at an outside venue, we can provide delicious food and professional staff for your special event.
Delectable fare, elegant décor, and professional and accommodating staff.
Below are just a few of our well-received specialties. We will customize menus based on client preferences.
*Menu item may be passed or on a gourmet table presentation
Crisp Cold Smoked Catfish with blonde remoulade and tobiko caviar
Smoked Redfish Dip dill, marscapone, cream cheese, citrus served with croustades
*Smoked Salmon Canapé served on pumpernickel triangles with crème fraiche and caviar
Hoisin Yellow-Fin Tuna on a won-ton cracker with aioli & Tobiko Caviar
Tuna Nicoise Crostini fresh grilled tuna, capers, black olives, roasted peppers & fresh basil
Thai Roasted Salmon Croustade with chili cilantro 
Tuna Lotus Cup Cajun blackened tuna in a wonton cup, seaweed salad, ginger aioli, tobiko caviar
Lobster Tempura Skewer with a warm dill and Brie dip
*Asian Style New Zealand Mussels
*Lobster Remoulade on a cucumber round & garnished with fresh chevril
Snapper Ceviche with Anaheim peppers, lime juice and cilantro served in a tortilla cup
Crawfish Brioche Grilled Cheese cut into triangles
*Creole Crawfish Cakes with roasted tomato dill ragout
Crawfish & Andouille Quiche
Crawfish Empanadas with tomatillo salsa
*Classic Crawfish Remoulade in a crisp tart shell
Crawfish & Shiitake Mushroom Spring Rolls with a sweet soy dipping sauce
*Crab Stuffed Mushrooms Crimini mushrooms with crabmeat stuffing, sprinkled with parmesan cheese
*Petite Crab Cakes accompanied by a spicy remoulade sauce
Hot Crab Au Gratin served in phyllo cup
*Lump Crabmeat Ravigot in a crisp tart shell
*Caribbean Jerk Shrimp on bamboo skewer with grilled pineapple salsa
*Prosciutto Wrapped Shrimp topped with an orange glaze
Gulf Shrimp Remoulade boiled shrimp tossed in a white remoulade atop shaved iceberg lettuce, served in a pastry shell
*New Orleans Own BBQ Shrimp Cheesecake Bites with scallion aioli
Southwest Grilled Shrimp on a corn fritter with salsa fresca
*Grilled Thai Style Shrimp marinated in lemon grass, ginger root, citrus and coconut milk with a mango-chili dipping sauce
Petite Beef Wellington with a roasted garlic aioli
Quail Egg & Crisp Pancetta Crostini with shaved Manchego
Seared Herbed Lamb Loin over a Louisiana mushroom ragout in a petit tart shell, topped with shaved chevre
DLT Canape French baguette slice topped with duck confit, chiffonade of micro greens and chopped Roma tomatoes, with garlic aioli
*Marinated Duck Breast wrapped in Applewood smoked bacon, fire roasted & finished with a honey Crystal reduction, served on a bamboo skewer
Thai Chicken Spring Rolls marinated chicken, ginger lemon grass & cilantro, with a sweet Soy dipping sauce
Petite Cajun Chicken Pies chicken smothered with tomatoes, garlic and herbs, in a petite tart shell, topped with green onions
Asian Chicken Salad in a wonton cup, topped with roasted cashews and sesame seeds
Alligator Hushpuppies with Crystal honey glaze 
Cajun Spiced Tenderloin Steak Bites on a croustade with horseradish sauce
House Smoked Seared Duck Breast with a bacon & pepper jelly drizzle, served on a croustade
Petite Grit Cake with sunny side up Quail egg, roasted garlic aioli & chives
Heirloom Tomato Tart oven roasted with herbs and marscarpone, served in a phyllo cup
Wild Mushroom Risotto Cake with basil pesto & shaved asiago
Mozzarella Stuffed Risotta Ball with tomato arrabriatta sauce
Sweet Potato Grit Cake with candied carrots
Housemade Traditional Hummus on endive leaves with sumac & olive sliver
Asparagus Vol au Vent asparagus spear and crisp shiitake mushroom slices with a goat cheese spiked filling, served in a crisp tart shell 
Mediterranean Quinoa Salad in a crisp phyllo cup 
Brie with Fig Preserves served warm in a crisp phyllo cup 
Tempura Fried Green Beans accompanied by ponzu 
*Vegetarian Samosas roasted vegetables and Indian spices, wrapped in a flaky pastry, served with a red curry dipping sauce
*Wild Mushroom Chevre Cake, pan seared mushrooms, chevre and panko cakes, with sage aioli
Panko Fried Artichoke Hearts with a roasted garlic dipping sauce
Petite Falafel Cakes deep fried ground chickpea cakes, with cucumber and dill yogurt 
Below are just a few of our well-received specialties. We will customize menus based on client preferences.
Caviar Bar including Bowfin, Smoked Trout Roe & Truffle Infused Whitefish Roe, served with lemon creme fraiche & kettle chips
Wedges of Imported and Domestic Cheeses garnished with fresh fruit, served with assorted thins
Lump Crab Chardonnay Dip served with croustades
Grilled Vegetable Display freshest seasonal vegetables, balsamic vinegars and herb marinated
Chilled Shrimp Remoulade Gulf shrimp tossed with a dressing of spicy mayonnaise base, chopped Trinity of celery, bell pepper and onion, and fresh lemon, served in a petite specialty dish with a miniature fork
Crawfish and Shiitake Mushroom Eggrolls with a sweet soy dipping sauce
Mediterranean Roasted Eggplant Dip served with pita chips
Tenderloin Steak Bites worcestershire glazed beef tenderloin tips, pan seared, served with horseradish and croustades
Savory Cheesecakes served with croustades
~ Cajun Crawfish
~ Bacon and Blue Cheese
~ Sundried Tomato Pesto
~ Lobster and Brie
Thai Side of Salmon roasted with a Thai barbeque glaze, ginger and cilantro, served with homemade sesame wasabi wafers
Assortment of Petite Desserts
~ Assortment of Macaroons
~ Chocolate Covered Strawberries
~ Lemon Bars
New Orleans Salad baby greens, spicy pecans, sliced Granny Smith apples and crumbled blue cheese with champagne vinaigrette
Uptown Salad romaine and baby greens, sun-dried cranberries, French brie, spiced pecans with champagne vinaigrette
Avant Garden Salad shaved brussel sprouts, watercress, baby arugula, chopped hard boiled egg and lemon Asiago vinaigrette, topped with spicy pine nut brittle and duck confit
Chicken Piccata breast of chicken pound thin, dusted with seasoned flour, pan sauteed and finished with a lemon white wine caper sauce
Crab Cakes served over wilted baby spinach with a blonde remoulade sauce
Citrus Glazed Alaskan Salmon with lemon a jus
Chicken and Artichoke Pasta mushrooms, red onions, and sun-dried tomatoes topped with an herbed cream sauce
House Smoked Breast of Chicken presented pre-sliced with Steen's cane syrup glaze over sauteed baby spinach
Herb Crusted and Oven Roasted Beef Tenderloin oven roasted to medium rare, presented sliced, served with sour dough cocktail rolls, seasoned mayonnaise and horseradish
Smoked and Roasted Breast of Turkey with a Plaquemines Parish orange glaze, presented sliced with spicy Creole mustard, orange cranberry chutney, a chili sea salt mayonnaise, served with sour dough cocktail rolls
Herb Crusted Marinated Grilled Pork Loin center cut pork loin, marinated and grilled, presented sliced with cranberry chutney, herbed mayonnaise and Creole mustard, served with assorted cocktail rolls
Below are just a few of our well-received specialties. We will customize menus based on client preferences.
Steamed Cape Cod Mussels with croissant crostini
Smoked & Grilled Lamb Chop with smoky bourbon demi-glace, served with mashed potato & English pea tower and baked sweet potato fries
Mediterranean Spiced Salmon with sumac & lemon, served with ratatouille cake and tempura green beans
Double Chocolate Brownie Bread Pudding with mocha ice cream and sea salt caramel
Roasted Tomato Bisque served chilled with pesto crostini
Fire Roasted Redfish over parsnip puree with crab, corn & chives
Balsamic Seared Breast of Duck fanned over wild mushrooms & chevre ragout with bushberries
Individual Strawberry Shortcake macerated strawberries between layers of brioche, topped with chantilly cream
New Orleans Salad mixed greens, sliced granny smith apples, spicy pecans, crumbled blue cheese and a champagne vinaigrette
Shiitake Mushroom & Crawfish Spring Rolls pickled ginger, onion marmalade & sweet soy
House Smoked Beef Tenderloin thinly sliced tenderloin over garlic mashed potatoes with glace du vin & fried spinach
Homemade Louisiana Crab Ravioli with fresh corn maque choux
Flourless Chocolate Cake with Cinnamon Crème Fraiche
We offer a full line of premium and call brand beverages.
Full Service Open Bar
Open Bar with choice of Premium or Call Brand Liquor: Scotch, Bourbon, Vodka, Gin, Rum, Dry Vermouth, Red & White Wines, Light and Regular Bottled Beer, Coke, Diet Coke, Sprite, Tonic, Orange Juice, Cranberry Juice, Sour Mix, Spring Water, Bloody Mary Mix, Ice, Ice Chests, Beverage Napkins and Bar Fruit.
Beer and Wine:
Imported and Domestic Bottled Beers, Red & White Wines, Assorted Soft Drinks, Ice, Ice Chests and Beverage Napkins.
Mixers:
Mixers and Set-Ups Only with Coke, Diet Coke, Sprite, Tonic, Soda, Orange Juice, Cranberry Juice, Spring Water, Sour Mix, Bloody Mary Mix, Dry Vermouth, Ice, Ice Chests, Beverage Napkins and Bar Fruit.
Custom cocktails:
Let us create a signature cocktail or mocktail for your event.
Beverages for all occasions:
Assorted Soft Drinks, Sports Drinks, Juices, Bottled Water, Ice, Ice Chests, Beverage Napkins.
Bartenders and Wait Staff available for all events.
Southern Hospitality Catering made our annual awards banquet a wonderful experience. Their buffet dinner options are out of this world.
Good morning Julie! I've heard nothing but compliments this morning about yesterday evening's function. Good food, everything went well and compliments to Ronald and Taz.
-Julie A.
John, Julie, Max & Team: We just wanted to say again, thank you all so much for all you did to make the Treme fundraiser such an incredible success. People are still going on about the food, especially the shrimp and grits! I don't think I could have asked for more and I can't wait to work with you again. You're the best!
-Laura S.